Dr Kieran Forster
FRANZCP, BA (philosophy), B.Laws(hons), MBBS
Dr Forster is a Brisbane Psychiatrist in private practice with general training in psychotherapy and psychopharmacology. His practice is particularly focused on:
Adult ADHD (associated poor academic / work performance, anxiety and low self-esteem.)…2nd opinions.
ASD / Aspergers / Intellectual Disability
developing your emotional resilience
Individualised psychotherapy for otherwise high-functioning people, seeking greater self-understanding and self-actualisation, with less anxiety
Integrative (Mind / Body) Psychiatry : Understanding the interplay of low mood, brain fog,  fatigue, obesity, chronic pain, stress and the need for a holistic treatment approach
Finding your Best Self : emotionally present, accountable, autonomous, resilient, creative, self-aware and compassionate
Surviving a Toxic Workplace 
Creating Access for Remote / Regional Patients via SKYPE
GOAL OF TREATMENT  :  "My aim is to provide you with the most helpful, holistic treatment plan with emphasis on stress management, diet, exercise, meditation, breathwork, yoga and psychotherapy (eclectically inspired by the mindfulness, Existentialist, Jungian, and Integrative traditions). I use medication in an evidence-based way, in parallel with a psychotherapeutic relationship based on respect for individuality and trust."
"My goal is optimisation of you as a whole person, achieving cognitive clarity (focusing on work and academic performance), identification of your value system, attaining mood stability, and strengthening of your sense of identity and direction. This often involves supporting you through the process of self-development, mind and body. The emphasis is on you developing your self with my help. Your motivation and commitment is essential. Commitment to the work is essential to meaningful collaboration."
SPECIAL INTEREST : recovery from toxic workplaces. Much trauma comes from dysfunctional workplaces. Work is the stage on which we act out our best and worst selves, and much human suffering in western society seems to flow from the self-ignorance, permitted narcissism and psychopathy of human behaviour magnified by the crucible of the work hierarchy. Work should give you autonomy, freedom from abuse and deep satisfaction. Nice idea, isn't it?
BACKGROUND  :  Dr Forster is medically-trained and has extensive experience in general psychiatry with emphasis on people with Adult ADD / ADHD, trauma (including PTSD in veterans of the Special Forces), Aspergers, ID, personality disorders and forensic psychiatry. He has a BA in philosophy as well as an Honours degree in Law from the University of Qld.
FEES :  This Brisbane Psychiatrist practice generally does not bulk bill, but all fees are subject to generous Medicare rebates and out-of-pocket expenses contribute to patients meeting the threshold for the Medicare Safety Net, and thus higher rebates .The more you come, the less you pay, essentially.
TELEPSYCHIATRY (or "Skype" / "Facetime") appointments are available, and a Medicare rebate applies for those living outside metropolitan areas in Australia. Skype appointments may be appropriate for any patients including those who have moved interstate but please note Medicare does not rebate these sessions. This practice is an office based practice and Dr Forster does not have an affiliation with any particular hospital, private or public. His practice does not include hospital visits any more.
INITIAL ASSESSMENT usually involves 1 -2 sessions. After Dr Forster has gained a sense of what your main difficulties are, he will discuss with you what treatment approach is best for you. He may refer you to other clinicians with special expertise. Not all referrals can be accepted due to demand and time constraints. Adult ADHD is not a simple diagnosis, nor a diagnosis of exclusion and needs to be thoroughly assessed for. 
Brisbane Psychiatrist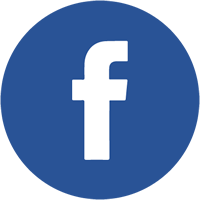 Better Minds Clinic
(Located within Westside Eye Doctors)
p: 07 3188 5185
f: 07 3189 2533
e: mail@drkieranforster.com.au
5/180 Moggill Road
Taringa Qld 4068
Patient parking available onsite and on street
---
Other rooms (IDOS only)
50 Cleveland Street
Stones Corner